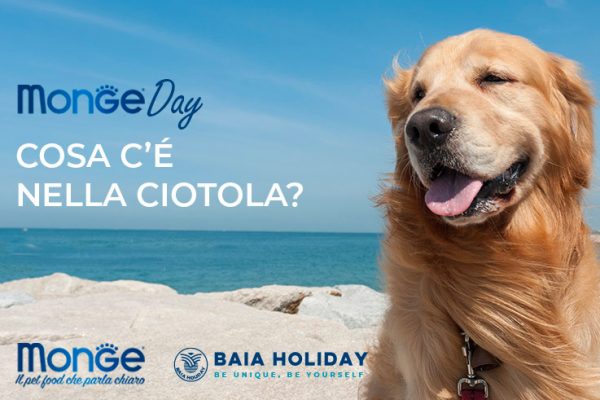 Camping Village Laguna Blu, Vignola Mare, Sardegna
Monge Day –  What's in the bowl?
19th July 2022 –  17:00
New Dog Area at Camping Village la Tortuga
Free Workshop
with Dr. Elena Matzeu Monge Veterinary
The importance of a balanced diet for our four-legged friends.
Program
• Monge Company Presentation: Made in Italy and family
• Presentation of Monge Natural Superpremium: Different needs for different sizes and ages
• Presentation of BWild Grain Free: Whygrain free?
• Presentation of VetSolution (dietetic food):When and How?
• Pathologies related to obesity
• Pathologies related to nutritional imbalances
• Nutrition in sporting dogs
• Feeding in pregnancy and of the puppy
• Practical tips for switching food and travelling together
• Reading the pet food label
 You will find for your dog a small gift!